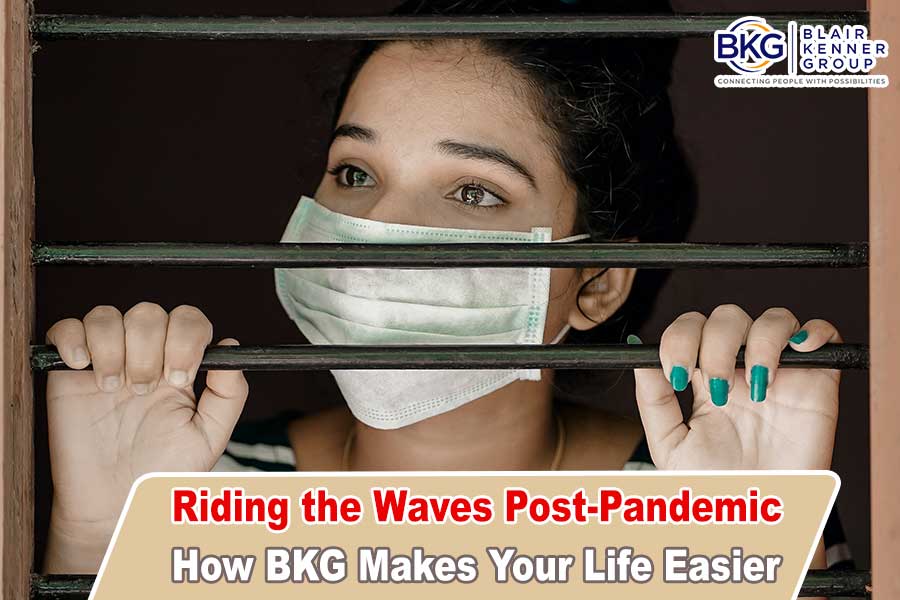 The last few years we have all been riding waves of uncertainty as we collectively navigate an unprecedented pandemic. Some of us caught the waves that cascaded gracefully onto the beach and melted delicately into the sand before receding. We eloquently shifted between in-office and work from home lifestyles, grew within our current roles, and made strides towards career goals. Others of us were tossed in waves that crashed violently on the shore decimating all in its path requiring us to make significant changes. For some of us this looked like leaving current roles to meet family demands, pivoting careers, and leaving industries all together.
Regardless of how you landed, we are here. We are gathering our footing once again and taking account of the aftermath. For many of us, we are observing gaps in the talent that keep our businesses running. After years of following the eb and flow indecipherable wave patterns, it's understandable to want to call on a tenured talent acquisition firm to make life a little easier. Here at Blair Kenner Group (BKG), staffing agency in US, we are ready to rise to the occasion and support your staffing needs. We understand the labor market is tight, the worker's compensation space is shifting, and that businesses don't need simple staffing solutions. They need an innovative approach that doesn't just fill the role but promotes longevity of the placement.
The primary focus of effective insurance recruiters is understanding client need. When your company is paddling out to sea, what would be indicative of the perfect wave to ride? Without knowing the morals, values, goals, and dreams of your company, how could one effectively match it with prospective candidates? Our talent acquisition specialists want to know the ins and outs of your business – what is the company culture like? What skills and abilities would your ideal candidate have? How do you see the role growing over the next five years? BKG's insurance recruiters find this information invaluable in crafting their talent acquisition strategy. It's the framework by which the entire process works!
The key to promoting lasting and effective candidate placements is an elevated understanding both the currents and the tides. Not only do our talent acquisition specialists cultivated an elevated understanding of our clients' big pictures but also each candidate. Our insurance recruiters for insurance jobs go beyond database searches to match individuals to open jobs. Rather, we get to know each candidate through a series of interviews aimed to pinpoint their fitness for the career opportunities our clients bring. At BKG, our talent acquisition specialists aim to ensure that when the waters get rough, each client-candidate match is strong enough to weather the storm.
Given the climate of the current job market, we would be remiss not to acknowledge the fact companies and competing for the same talent. We can't help but feel grateful for the 20+ years our recruiting staff has spent cultivating strong industry connections through lived experience working in the very roles we provide staffing solutions for. These valued connections facilitate our ability to locate talented individuals, outside of the saturated talent pool, equipped to meet the varied needs of our clientele. Our proactive and strategic candidate sourcing strategy is tailored for this complex time in talent acquisition.
After the tumultuous demands of the last few years, we invite you to sit safely on sand and enjoy the sunshine. Kick your feet up, relax, and rest assured BKG will take ownership of the entire recruitment process!
Staffing Agency in Indianapolis