The Blair Kenner Group (BKG) is excited to bring its proprietary technology and methodologies to curating client-centered staffing solutions in the Detroit area. Our talent acquisition specialists have direct experience in the local insurance space that facilitates a personalized approach to insurance recruiting that's just as artistic and innovative as Detroit. At BKG, we genuinely value the connections we make with both clients and candidates…so much so, that our talent acquisition strategy is centered on cultivating an elevated understanding of both client and candidate needs! This personalization and attention to detail inform intentional client-candidate matches that promote reciprocal satisfaction and employee retention – results guaranteed!
BKG is not just another employment agency servicing Detroit, our tenured talent acquisition specialists bring unparalleled critical competency to matching talented candidates with client opportunities. The BKG talent acquisition process is nothing short of top-tier, as we build a designated consulting team that takes the time necessary to develop a comprehensive understanding of each client's unique background and diverse staffing needs. This elevated understanding of client staffing objectives ensures our talent acquisition specialists foster effective candidate matches.

BKG is the most trusted staffing agency in Detroit. The BKG talent acquisition process begins with creating an ideal candidate profile for each career opportunity provided. With an ideal candidate in mind, our talent acquisition specialists call upon their extensive professional networks to identify strictly qualified candidates. At BKG we recognize that sometimes talent is found in unanticipated places.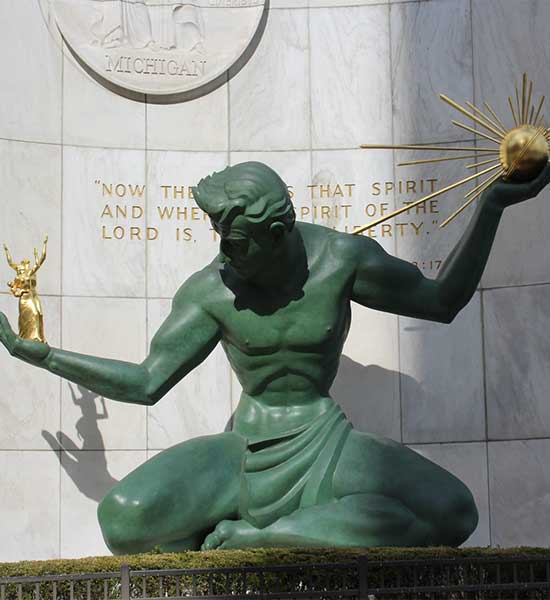 That's why our talent acquisition specialists go beyond active candidates and explore passive possibilities to ensure no stone is unturned in the candidate discovery process. BKG provides Detroit with elevated candidate sourcing services that go beyond the traditional database search – our insurance recruiters host video interviews with all qualified candidates before introducing them to our valued clients. At BKG, we recognize that client and candidate information is to be handled with sensitivity; all staffing initiatives are conducted with integrity aimed at maintaining confidentiality. We believe this nuanced client analysis and candidate sourcing process achieves the most ideal staffing solutions that promote client connections that yield long-term, repeat business relationships.

The Blair Kenner Group is proud to bring its 20+ years of experience in executive-level talent acquisition and staffing to Detroit. Our staffing agency in Detroit has rounded and extensive expertise in the property and casualty healthcare insurance, cost-containment spaces we service insurance carriers, claim-payer, pharmacy benefit, and IT companies that support cost mitigation in the claims process. BKG's specialties include interfacing with C-level and operations as well as sales and account management. Interested in learning more about how BKG serves Detroit? Contact us, let's have a conversation!
It Starts With A Conversation!
We specialize in executive-level talent acquisition and staffing in Detroit, with extensive expertise in the property & casualty and healthcare insurance, cost-containment space serving insurance carriers, claim-payers, pharmacy benefit, and IT companies that support cost mitigation in the claims process. We specialize in C-level, IT, operations, sales & account management.

Interested in learning how BKG can help you?