The Blair Kenner Group (BKG) is proud to provide its staffing agency services to the infamously friendly and fun-loving city of Indianapolis. At BKG our talent acquisition specialists have first-hand experience in the Indianapolis insurance game that informs intentionally tailored candidate-client matches. With over 20-years of experience in the insurance recruiting space, BKG has cultivated strong connections with central players in Indianapolis' insurance field. These invaluable industry connections, in tandem with the rain-or-shine, love for the game energy Indianapolis radiates, are the cornerstones of our approach to job placement services.
At BKG, our talent acquisition specialists bring critical competency to the Indianapolis staffing agency playing field. BKG's insurance recruiters in Indianapolis understand that ideal candidates can be found in unexpected spaces requiring an innovative and unconventional approach. The BKG talent acquisition strategy is proactive and strategic — we utilize our expansive professional networks to identify both passive and active candidates who fit the unique needs of our Indianapolis clients.

Our talent acquisition specialists hold themselves to top-tier standards, beyond the basic database search, to source ideal candidates in full alignment with our clients' specific needs. The BKG Staffing Agency in Indianapolis brings its proprietary technology and methodologies to job placement services in Indianapolis with the mission of promoting the mutual success of both candidates and clients. Our specialized attention to both candidate and client requisites promotes the employer-employee satisfaction integral to sustained employment retention. BKG's Indianapolis insurance recruiters bring talented individuals to employment opportunities that generate long-lasting, effective placements.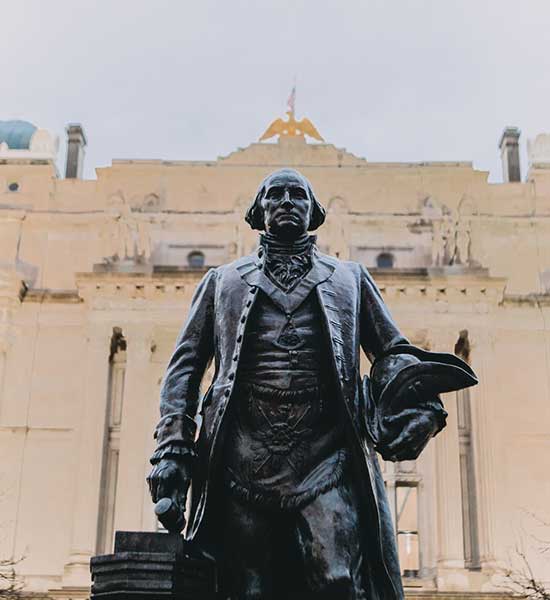 Talent acquisition specialists at BKG understand candidate and client information is to be handled with the utmost integrity. Confidentiality is diligently practiced and thoughtfully maintained throughout the entirety of the candidate-client matching process. Our talent acquisition strategy begins with developing an elevated understanding of our Indianapolis clients' historical backgrounds, current mission, and distinctive staffing needs is essential to BKG's talent acquisition process. With each career opportunity provided, BKG talent acquisition specialists generate an ideal candidate profile customized to client objectives. This ideal candidate profile then serves as the framework for all candidate discovery efforts aimed to yield strictly qualified candidates. Our job placement services go the extra mile by hosting video interviews with each qualified candidate finalist prior to embarking on the client facilitated interview process. At BKG, we believe in executing this nuanced client analysis and candidate sourcing process to achieve the most ideal staffing solutions and promote connections with our clients that yield long-term, repeat business relationships.

The Blair Kenner Group is excited to share its specialty in executive-level talent acquisition and staffing to Indianapolis. BKG has the well-rounded and extensive expertise in the property and casualty healthcare insurance, cost-containment spaces we service insurance carriers, claim-payer, pharmacy benefit, and IT companies that support cost mitigation in the claims process. Our specialties include interfacing with C-level and operations as well as sales and account management. Interested in learning about how BKG can empower your Indy-based company? Contact us, let's have a conversation!
It Starts With A Conversation!
We specialize in executive-level talent acquisition and staffing in Indianapolis, with extensive expertise in the property & casualty and healthcare insurance, cost-containment space serving insurance carriers, claim-payers, pharmacy benefit, and IT companies that support cost mitigation in the claims process. We specialize in C-level, IT, operations, sales & account management.

Interested in learning how BKG can help you?