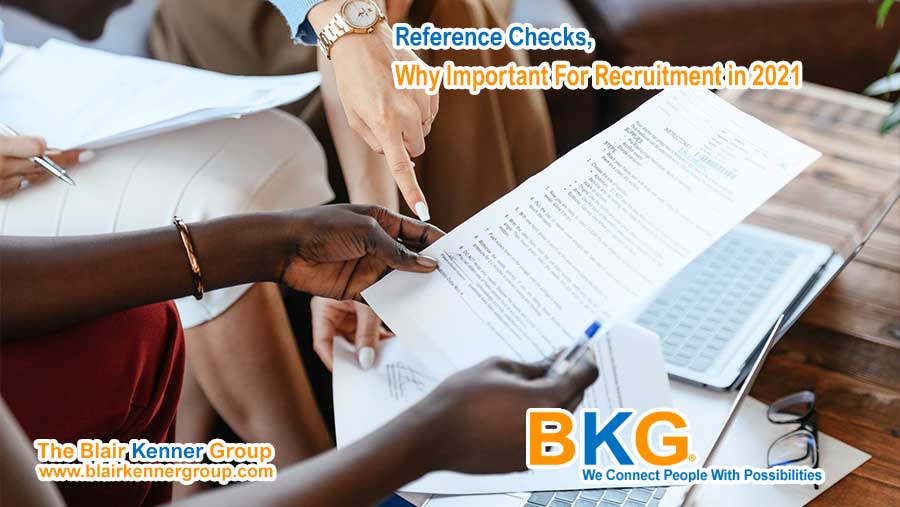 Last spring, as the global pandemic was ramping up, hiring managers, recruiters and staffing agencies were making dramatic, long lasting changes to the hiring process. Specifically, they were shifting away from personal interviews. A survey by Checkster revealed that almost half of those surveyed saw a reduction in personal interviews and a quarter stopped them altogether. Phone and video interviews took over, along with increased assessment testing and believe it or not, reference checks!
Many consider reference checks as passé and a hassle. After all, if you underestimate the value of good reference sleuthing, you'll end up with cookie-cutter responses lauding the endless qualities of your candidate. Even if you are a crack reference detective, many companies only reveal employment dates and the titles. References? Why bother? Well, in today's evolving hiring environment, reference checks may be more important than ever.
Dealing With a Desperate Candidate In An Interview? Do This!
So, how do you become a reference-checking ninja? Remember these tips:
Keep Reference Checks Professional, Not Personal
Ask for professional references. While personal references may give you a glimpse into a candidate's personality and values, professional references offer a more accurate representation of their employability and skills. Make sure you ask your candidate for professional references, stressing the importance of selecting relevant contacts who are familiar with their work and can attest to their abilities.
Don't Leave Reference Checking to a Third-Party Vendor
When it's time to speak to the reference, do it yourself! A reference is only as good as the person asking the questions. Remember that each role and every candidate is different and warrants customized questioning especially if you are a subject matter expert.
Ask the Right Questions
Think about the behaviors and experiences most important to the job and write them down. Create a question or two for each item and when you connect with the reference, phrase the question in such a way that the answer is revealed through dialogue. Stay away from yes/no questions. Want To Protect Your Company From Liability? Background Checks Can Do The Trick!
The hiring process is changing and will continue to change with advancements in technology and cultural changes thanks to COVID-19. Resist the temptation to treat reference checking as a box to check in the hiring process. A little preparation and engagement on your part can keep you from embarrassing yourself and making the wrong hiring decision.
You make also like: Shady Resume? Look For These Things!