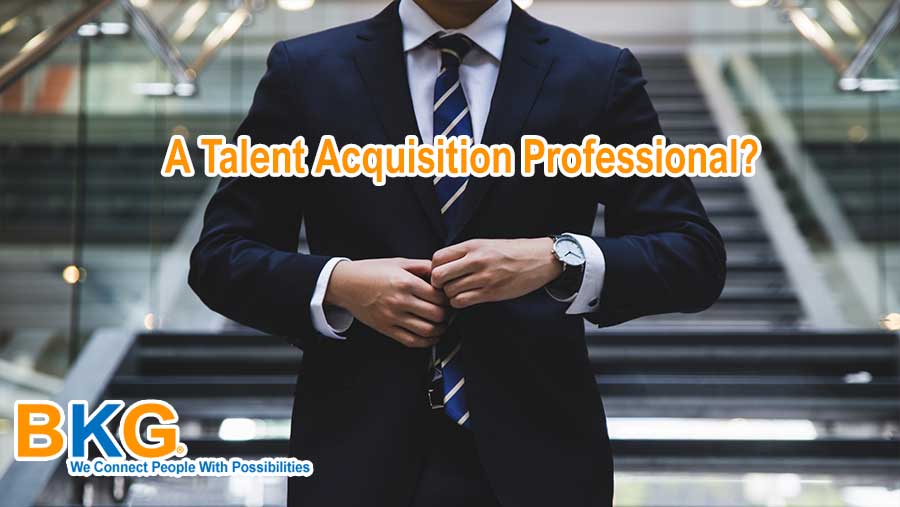 The great philosopher Marc Anthony once said, 'If you do what you love, you'll never work a day in your life.' Then I guess I don't work! I change lives! As a talent acquisition professional in the industry I grew up in, I know the people, the companies and the jobs. It's a highly rewarding profession. My commute takes about 30 seconds, I drink good coffee, the bathrooms are clean and I wear sweats.
Why Talent Acquisition Is So Rewarding
At BKG, 'we connect people with possibilities' and it feels great! Helping people is noble, humbling and fulfilling. Connecting people with possibilities is more than just a tagline, it's a way of thinking and a great release for creativity and passion. Sunday evenings are easy and relaxed knowing what I get to do Monday morning. Talent acquisition is a profession that some employers and candidates may think is easy and effortless, but it's not! In many ways, talent acquisition is like putting together a 10,000 piece puzzle. You develop your own approach to the challenge, knowing what to do first and ultimately how to release that beautiful picture.
Talent Acquisition May Be For You, If…
You don't need an endless reserve of energy, superior intellect or a sophisticated vocabulary. You do need to be organized, driven and a problem solver, a people-problem solver. Solving problems for candidates and clients is a conduit to relationship building, some of which last a lifetime. It's exciting to see people succeed and there is no better conversation with a candidate than one that ends with, 'they would like to make an offer!' Joy, excitement and sometimes tears are rewarding especially when you place a candidate who has been searching for a while. This profession requires a unique combination of skills and empathy normally reserved for psychologists, nurses, bartenders and athletic coaches. In the end, however, there is real satisfaction in figuring people out and making them happy.
Talent Acquisition vs. Recruiting
More Practical Reasons Talent Acquisition May Be For You: Be Your Own Boss
Unlike many jobs, talent acquisition professionals have a great deal of control over their day-to day workload. Once you have your goals defined, how you reach them is entirely up to you. As you continually gain more business and make more placements your expertise and confidence grows, as does your reputation!
You may also like to read Shady Resume? Look For These Things!
Mo' Money!
In talent acquisition, the more placements you make, the more money you make. Unlike other jobs where your salary is only increased annually, talent acquisition professionals have control of their own income. You're rewarded for your hard work and there's no limit to how much money you can make.
No Two Days Are The Same
You get a lot of job variety in talent acquisition. One day you could be meeting with a client and the next you could be coaching candidates on how to write a resume or how to interview. It's not just your day-to-day duties that vary. The job market is always changing and presenting new challenges, so how you do your job one month may be different the next.

You Develop A Great Network!
One of the best things about being a talent acquisition professional is getting the opportunity to meet so many diverse and fascinating people. From entry-level to the C-suite, you work with a variety of people from all corners of life. Talent acquisition is all about communicating and building relationships. In the end, you make a lot of friends.
You Develop Your Professional Skills
Every industry needs talent acquisition and you can bet you'll be exposed to the different nooks and crannies of the industry you focus on. This provides the opportunity to constantly be learning the nuances of niche spaces which is extremely valuable. The knowledge you gain can be helpful if you ever decide to make a career move because you'll have in-depth industry knowledge and related skills.
Conclusion
Finding your dream job can be one of the largest challenges you will encounter in your life. For most of us it takes many jobs to realize what we don't like in order to eventually find something that makes us want to get up each morning and go to work. Once you find that inspiration and motivation to love your work, nothing can stop you from thriving professionally. If talent acquisition sounds glamorous, it's not. It's a lot of hard work, but then again, I don't work!