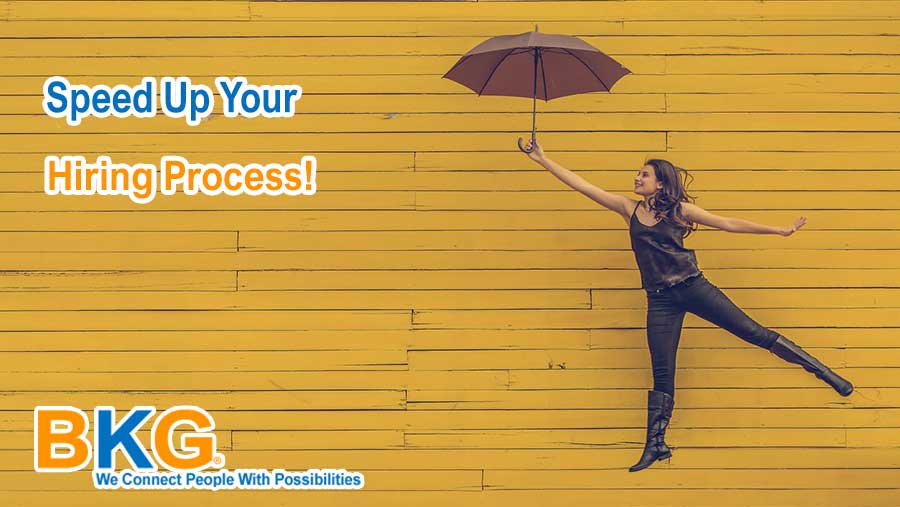 Hiring is always a pain, even in the best circumstances. It's stressful, labor-intensive, and it takes forever. Looking for simple yet effective ways to help speed up the hiring process from start to finish? It is possible, and all without compromising on the actual hire that you end up with! Below are some tried-and-tested techniques to help genuinely speed up your hiring process.
Find Niche-Specific Job Boards
You can find lots of general job boards, such as Monster or Kijiji, but these just give you a bunch of equally general candidates. Focus on niche-specific job boards that immediately give you access to experienced, driven candidates that know what they're looking for. The Blair Kenner Group (BKG) is one of the best examples which is a property & casualty and healthcare insurance recruiter.
Advertise Via Social Media To Speed Up Hiring Process

Most industries don't like social media, but job candidates love it and use it a lot. Advertising via social media channels helps you get access to more people, faster, and many of them are already following your company, which is great for hiring people who care about the things that you do.
Consider hiring from within your ranks first

This is an oldie, but a goodie when it comes to minimizing the number of resumes that you read through. Offering the job inside your ranks first means that you may find the candidate right there, with built-in experience and references that you can use to help you find the right hire faster and easier.
Embrace different types of interviews

Since interviewing is the worst part of hiring, make it easier! Schedule phone interviews or video interviews for the first round. The second round can be group interviews, to help you save time. Then, all you'll have to do is private interviews with the final selection. It'll save everyone the aggregation and it helps you put your energy only into the final candidates that are — to be blunt — worth it.
Rely on a trustworthy staffing agency to Speed Up Your Hiring Process

Think of a staffing and talent acquisition agency as a connection to a pool of previously vetted professionals who want nothing more than to offer their services to those who are searching. There are all sorts of staffing agencies that you can trust, but you'll want to focus on ones that are industry-specific to your hunt, and that focus on bringing in talent with experience and relevant expertise.
This helps you enjoy a new addition that is properly trained, qualified, and experienced, without you doing any of the actual hunting yourself.
Speed Up Your Hiring Process – Conclusion

Whether you've hired 100 times, or this is your first time, there's never a wrong time to start speeding up your hiring process. Not only is it going to give you a better candidate for the job that you're doing, but you'll also enjoy the actual hiring process a whole lot more. And that's saying a lot, when it comes to the normal migraine-causing, nail-biting process associated with the hiring process in most cases. Take a load off by using any or all of these tips to guide you.