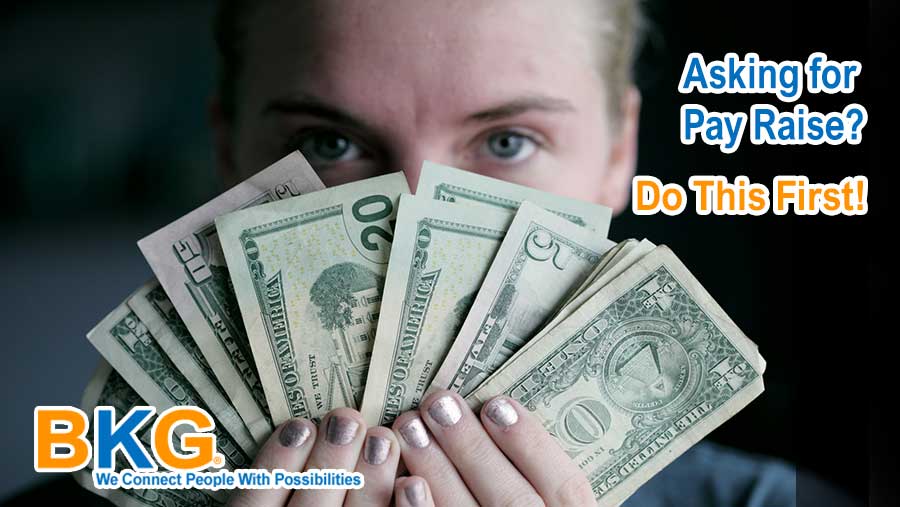 Negotiating a pay raise is part art, part science. When you feel you deserve a bump in pay, it is important you are prepared. During rocky economic times, your employer may be resistant to a pay raise, but research and preparedness will give you the confidence you need to secure what you think you deserve. By defining you market value, documenting your achievements and quantifying your contributions, you will be prepared for a successful negotiation. Follow these tips to boost your confidence when asking for a pay raise.
Want to learn how to write a perfect resume? Read This!
Arm Yourself with Information Before Asking For A Pay Raise
Information is power. Before you even think of asking for a pay raise get yourself prepared. Think through your rationale and understand your audience when considering asking for a pay raise. Research online salary surveys for your area and know what other companies are paying for your experience and longevity. Job boards and staffing /recruiting companies may be good sources. Run your strategy past a trusted friend or mentor who knows you and heed their advice. No doubt they've been in your shoes before. Talk to colleagues about their experiences.
Remember, timing is also important. Is your company growing or struggling?
Create Your Business Case Before Expecting A Pay Raise
Documenting your successes in a timeline format is important for telling your story. Correlate your achievements with improvements in productivity or company revenue. Show now much money you saved the company through innovating thinking and leadership, or how much revenue you created through efficiency and effectiveness in your job. Create a business case by demonstrating value and the desire for a long-term relationship with your company. Remember, turnover is expensive for your employer.
Schedule a Pay Raise Meeting
With your business case in hand, request a face-to-face meeting with your boss to discuss the subject. Be smart in your timing and location, and allow plenty of time for discussion. Don't send an email outlining your case. You can do that after the meeting in the form of a thank you email, highlighting all of your achievements.
Video Interview? Follow These Tips!
Don't Be the First to Blink
This is a negotiation, so be cool and avoid vibes of desperation. Prior practice prevents poor performance. Also, having your number in mind is important, but even more important is being able to live with your next best alternative. Sure, a 15% salary raise would be nice, but you could live with 10%. Don't offer a number first, instead meticulously work through your business case and demonstrate your value in a quantitative sense. When the conversation turns to money, let your boss be the first with a number. You may be pleasantly surprised. Be prepared to counter with facts and figures. This is where your research and preparedness will pay off.
If at First You Don't Succeed, Try, Try Again!
If things don't go your way, make sure you leave the meeting with a clear understanding of why you didn't get what you wanted. Use this information as motivation for improvement. Make sure you have next-steps defined with your boss and set a future date to discuss the subject again. Pay attention to the health of your company and count your blessings when it comes to the positive aspects of your job. Continue to build your business case and always be prepared to demonstrate your value to the organization.
Wondering how to resign professionally? Read This!
Conclusion
We all think we deserve a pay raise and following these tips get turn wishful thinking into reality. See yourself as an asset to your organization and document your successes. If you don't feel like an asset, it may be time to move on.