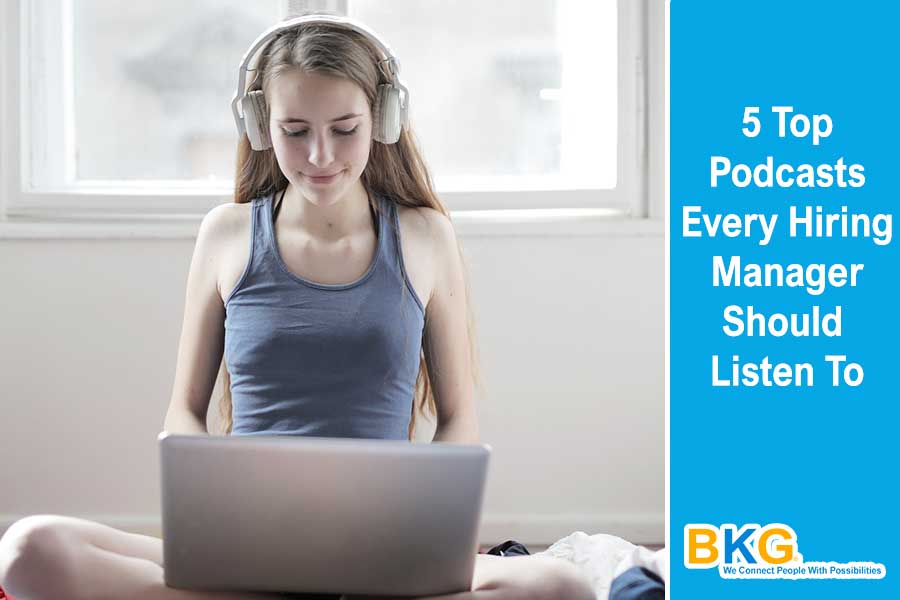 Podcasts are everywhere these days, making sifting through the pile of them a little overwhelming. When you are looking specifically for podcasts for hiring that will support you in an educational hunt for your business, hiring managers should focus on relevant content, engaging interviews, and actionable advice! Below are the top 5 options that do just that.
Recruiting Future
The future is constantly on its way, and making sure that you futureproof your business as a recruiter is going to be essential for staying relevant. This podcast is entirely focused on that to help every professional know that they are taking the right approach to prepare for the future by using guest stars that help to show us what the world will look like.
HBR Ideacast
Taking a formal approach to recruiting, this focuses on interviewing professionals from the Harvard Business Review to help educate listeners on everything and anything they should know about the modern world! There is a huge library of past episode of episodes to look at, so there's a little something on everything you should know about in the world of recruiting. It's great for accessing an in-depth education and information from the past, too, which you don't see in other places all the time.
The #SocialRecruiting Show
From single-person brands to corporate brands, everyone is welcome to listen in and get some tips on helping you learn about marketing, branding, social media, and more. This is geared towards many niches, too, making it a great resource for information and support whether you're in the insurance sector like The Blair Kenner Group (BKG) or you're in the corporate commercial niche instead. There's something for everyone to enjoy, engage with, and learn from.
Recruitment on the Go
This podcast is focused on a very succinct package that delivers action-based information quickly to those listening. These 15-minute episodes are published five times a week and are great for keeping you company on your commute or during your workout. They are well-done and created to help recruiters improve their strategy in focused, authentic ways. Great for those with limited time to listen to podcasts and limited patience to listen to babble or filler content.
Freakonomics Radio
For a more personalized approach to the consumer, this is a focused podcast on behavioral economics and human nature. This is rich with information on understanding the perception of the business world and how to understand the motivation of clients, marketing influencers, and more. This is a great choice for a unique take on recruitment industry trends from a new perspective! It also tends to offer up a unique perspective on the world of hiring and commercial life. It can be a great way to add another facet to your education.
Podcasts are the way of the world, and they can be invaluable resources for getting access to the newest data, statistics, information, and ideas. These five podcasts for hiring managers will show you the right way to inform yourself about all of the things that matter in your sector.