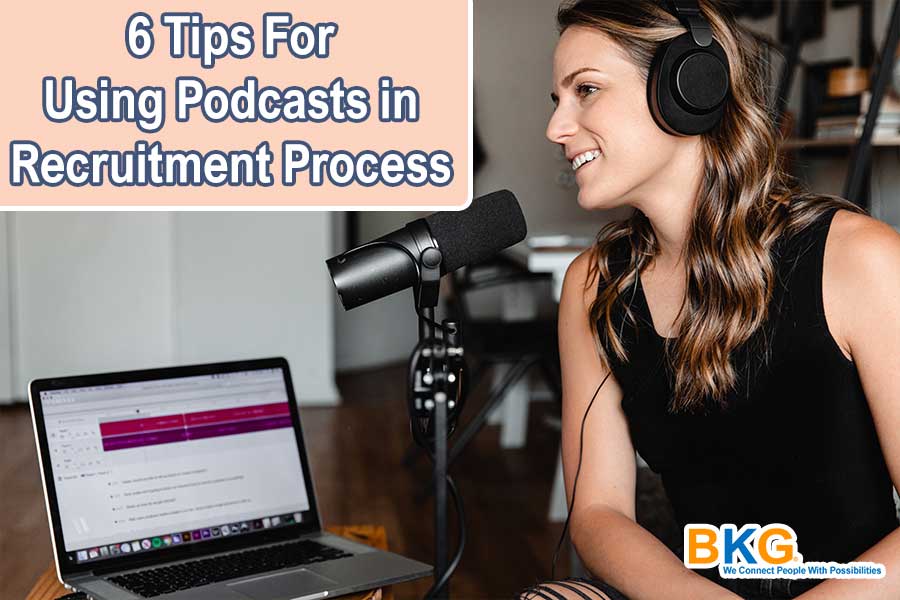 There is a serious amount of content out there these days. With the sheer tidal wave of it, many find themselves growing numb to it, leaving them searching for other mediums to learn and gain information. One of the up-and-coming options that internet users enjoy is found in podcasts. It's one of the most effective tools to blend convenience with information – especially for recruiters.
Curious as to how the podcast world works as a recruiter aiming to get high-quality applicants? Take a look.
Appeal directly to interested applicants
Instead of making applicants read through job listings that are loaded with excessive information, you can figuratively get right in their ear and speak to them. Most applicants and recruitment agency professionals often find this much more welcoming and effective for applicant engagement
Tell your company or brand's story
The best applicants will research your company, so beat them to the punch by telling them about brand and company. It'll help instill trust as a recruitment agency and will also help them understand more about what you are all about.
Show off your status as an expert in the niche/industry
You already know that you're an expert at what you do, but they don't! You can use the podcast to help explain how you're professional and experienced within the niche. This will help the applicant trust you a lot more and also can invite them to apply. After all, anyone who is job hunting seriously will want to work for the best!
Give applicants the inside scoop
This is a great way to help seal the deal. In the podcast, walk through the typical day and its activities, including sound bites of the office floor, clips from managers and coworkers, etc. It can help the applicant feel that they're getting a real look at what it's going to be like and it can even help them build a personal connection.
Show applicants that you're in-the-know
A podcast itself, as a form of recruitment, helps show that you follow the ways of the internet world and you know that the people, in general, like to see and hear. For those that are especially picking on working for companies that are "with the times", this is going to help confirm that.
It's a comfortable way to advertise
Even those who work in recruitment agencies find being in front of a camera pretty intimidating. Podcasts are recorded quickly, easily, and with only a mic! This is great for a fast and effective way to get the word out about a certain job position that you're hiring for with none of the preparation needed in classic job ads, or the video component!
Conclusion
Podcasts are cost-effective, engaging for the modern job applicant, and a simple way to help reach people who no longer look in traditional internet places for information. It is a powerful tool that is undervalued and it will help increase engagement in a way that results in valuable applications for your job listing. For even better benefits, blend a podcast with a properly written job ad!
Would like to see our recruitment process? Read this!