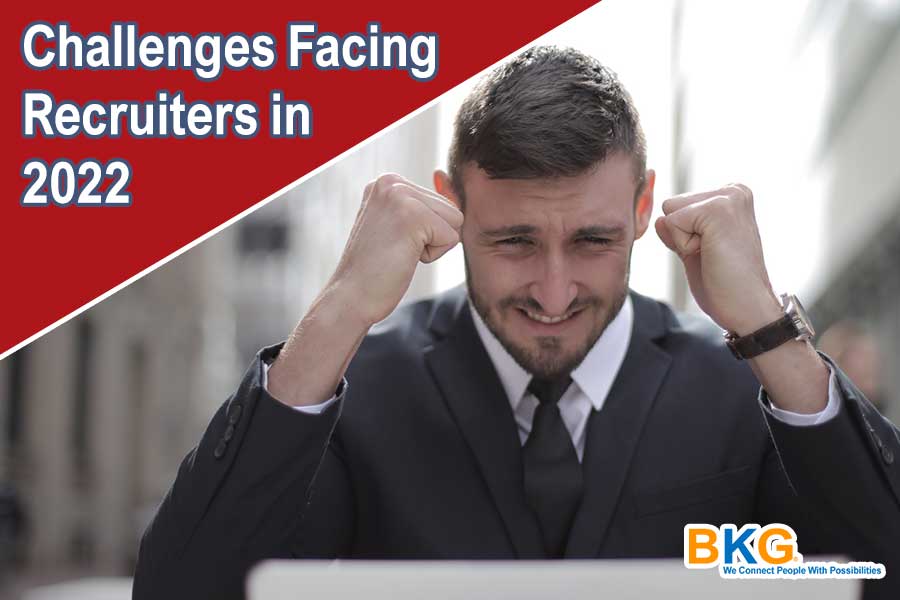 The working landscape is changing fast and long-gone are the days of '9-to-5.' Workers are becoming more sophisticated and demanding, setting their own hours, working remotely or choosing freelance and contract work over full-time positions. The recruitment world is changing just as quickly and these are some of the more difficult-to-overcome challenges recruiting firms are facing.
Technology in the Hiring Process
We talked about the prevalence of video interview in a previous blog. Technology's evidence in the hiring process is comprehensive from recruiting software and candidate sourcing to online skills testing and social media. According to a Recruiting Daily Advisor Survey, a majority of their readers aren't using technology yet, but agree that it will be essential in the future. Social media is perhaps the most wide-spread example of technology adaptation in the hiring process and plays a particularly important role in developing a positive employer brand. Even with the continued expansion of technology in the hiring process, both jobseekers and hiring managers agree that the emerging digital hiring experience has yet to beat out the good old-fashioned face-to-face interviewing process.
Employer-Branding Is A Recruiting Challenge
Candidates today have easier access to employer information; thanks to social media. Organizations are easy to research and candidates can quickly form an opinion of an employer's culture. Employer branding is how a company markets itself to job seekers and internal employees. It's their reputation among the workforce and their employees' perception of the company as an employer. The better a company is at employer branding, the more likely they are to attract top talent, and keep it.
Passive Candidates
Many times, the perfect job candidate is already employed. These candidates, referred to as passive candidates, present a unique set of challenges because someone who is satisfied in their current job typically does not subscribe to job sites or respond to recruiter outreach. However, pursuing passive candidates, through technical sourcing methods, is worth the effort and cost. According to the LinkedIn Talent Trends 2014 report, 25% of fully employed global respondents are actively looking for their next role. 45% of fully employed respondents are open to talking with a recruiter and another 15% are talking to their networks. Research shows that passive candidates are 120 % more likely to make a strong company impact. The lesson here? Ignoring passive candidates means missing out on top-notch candidates.
Recruitment Process Outsourcing (RPO)
Historically, RPO companies provided high-volume hiring for large organizations at a lower cost compared to other recruiting options. However, RPO has evolved to become a strategic talent acquisition solution with benefits that can be utilized by organizations of all sizes. In order to find top talent these days, you need to be open to technology adaptation, nimble in tight labor markets and able manage and nurture candidates and hiring managers. RPO providers are subject-matter-experts and talent acquisition is their core competency. They have the resources, industry knowledge and connections to scale recruiting capacity to meet hiring demands. RPOs bring expertise, proprietary processes and measurement metrics into a talent acquisition function.
RPO has been finding its way into the smaller and middle market segments as outsourced recruiting becomes applicable to these spaces. As a result, smaller, agile RPOs are rising into the higher ranks of strategic recruiting partners and carving their unique niche in the talent acquisition marketplace.
Conclusion
The recruiting world continues to evolve as new technologies, processes and service providers enter the competitive landscape. Leaders in the hiring game are ahead of the curve when it comes to technology adaptation and strategic partnerships. Attention to these challenges now will position your company for success in pursuit of providing competitive advantages through exceptional talent.