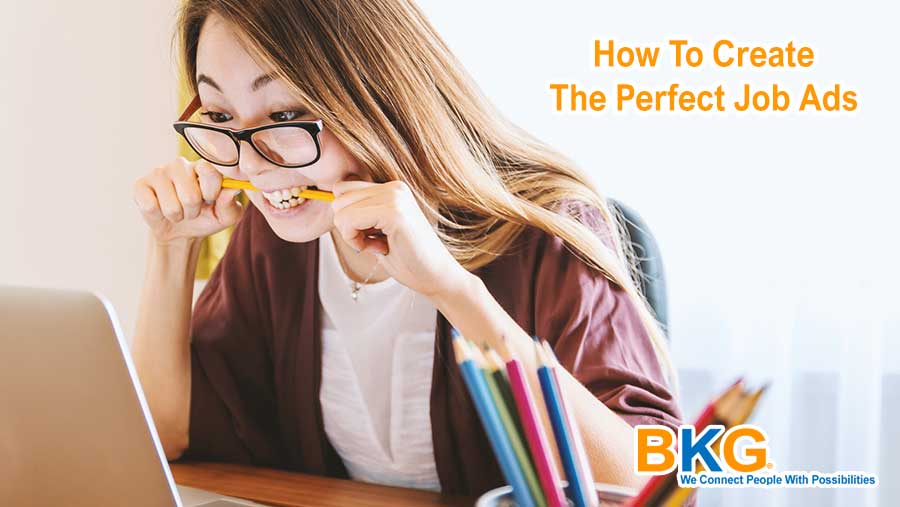 When you're looking to fill a position, it's easy to think that people are going to be falling over themselves to apply for it. After all, it's a great position with great pay with a popular company. But, potential applicants may not know that! If you're struggling to pull in the right candidates, or any candidates for that matter, you'll need to follow these tips.
Need to learn how to create job ads that will fill your inbox with actually valuable options to choose from? Read on!
Keep Your Job Ads Short and sweet
Remember, you're writing ads for insurance jobs, not a novel! Keep it as short as possible (preferably under 150 words). Not only is more detail going to be skipped over, it also may deter people from applying in the first place! Focus the ad on what the successful applicant needs to qualify, what they'll get in return, and that's it.
Design For Skimmers
While no one wants to admit it, you'll have to face facts that pretty much everyone is going to skim the job ad, looking for the details. No matter how perfect your paragraphs are, they'll still skip to the bullet points. So, design your ad with skimmers in mind; put the most important features in the bullet points and let the paragraphs go, or use them as accessories. Whether they notice it or not, it'll get you better candidates!
Don't Try To Be Funny – Unless You Can Pull It Off Flawlessly
Many ad writers will try to engage applicants by pretending to be cool. Done through jokes, wording, or even slang, it can actually complicate an otherwise useful job ad. Not only does this not work, it actually makes your company look extremely outdated and very oblivious that you're trying to impress applicants. Unless you have an especially talented writer that can pull off the effortlessly funny vibe, don't try to be funny. Keep it focused on the facts.
Post At The Right Time (In The Right Place)
No one is going to spend their time job hunting on the weekend. You'll want to post early in the morning, and early in the week in order to get your best applicants who are eager for jobs with long-term potential. Anything you do get on the weekend should be looked at several times to make sure that it's legitimate, since not even the most willing applicants are going to waste valuable Saturdays writing cover letters!
Conclusion
Sure, it seems like extra work when you compare it to simply copying and pasting a bunch of text that you've used before. However, you have to see it as an investment in your company's staff pool. When you write a worthwhile ad, you'll attract equally worthwhile applicants that will make it worth the time and effort you put in. Plus, it'll make you memorable to all those who are scanning the job boards, too, which is going to be a good thing when it comes to possible future hires!
Follow my blog with Bloglovin