The Blair Kenner Group (BKG) is excited to serve Cincinnati with staffing agency solutions as unique the city! Talent acquisition specialists at BKG have first-hand experience in Cincy's rich culture as working members of the local insurance scene. This tenure in the Cincinnati area has fostered not only invaluable industry connections but also the critical competency integral to providing lasting, client-centered staffing solutions.
At BKG, we believe in taking the necessary time to connect with our clients – our talent acquisition specialists want to know our clients' historical backgrounds, current mission, and specific staffing needs! This elevated connection with our Cincy-based clients ensures we generate candidate matches in full alignment with staffing objectives. BKG is not just another Cincinnati staffing agency focused on simply placing people in jobs. Rather, we utilize our elevated competency in talent acquisition to join talented candidates with client-provided career opportunities.

The BKG comprehensive talent acquisition strategy is proactive and strategic – our Cincinnati insurance recruiters begin the talent acquisition process by curating client-tailored ideal candidate profiles. With both the client's staffing needs and an ideal candidate profile in mind, BKG talent acquisition specialists call on their extensive professional networks to explore both active and passive candidates.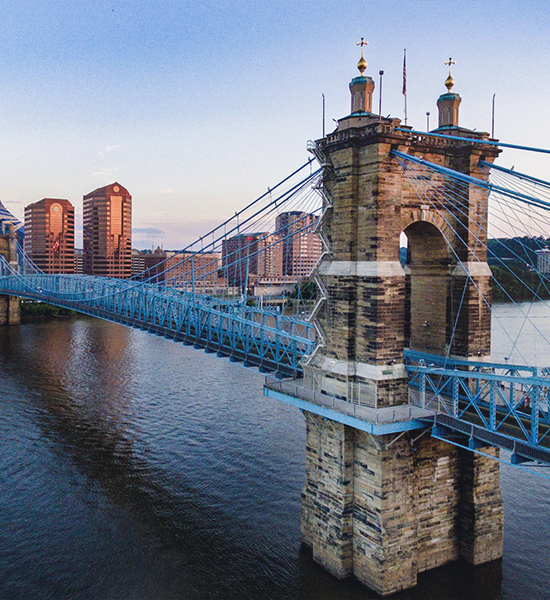 Utilizing BKG proprietary technology and methodologies, our insurance recruiters conduct client discovery that yields strictly qualified candidates – we go beyond the traditional database search. BKG provides Cincinnati with innovative talent recruiting solutions that yield only strictly qualified candidates in alignment with client staffing objectives. These qualified candidates are then video interviewed by our talent acquisition team to ensure their personality, work ethic, and goals are in alignment with the career opportunity provided.

At BKG, we go above and beyond the typical Cincinnati employment agency services by placing candidates and client confidentiality at the forefront of the talent acquisition process. We take pride in cultivating long-term and repeat business relationships with our clients by diligently maintaining integrity throughout the recruiting process. BKG's Cincinnati insurance recruiters proudly go the extra mile to ensure reciprocal client-candidate satisfaction that promotes lasting, effective placements. We believe in the employment solutions services we provide…so much so, that we guarantee it! BKG waives a portion of our fee until placed candidates reach their 1-year placement anniversary. If for any reason the employee leaves, we will replace them at no charge.

BKG is proud to bring 20+ years of experience in executive-level talent acquisition and staffing to Cincinnati. With tenured experience and extensive in the property and casualty healthcare insurance, cost-containment spaces we service insurance carriers, claim-payer, pharmacy benefit, and IT companies that support cost mitigation in the claims process. Our specialties include interfacing with C-level and operations as well as sales and account management.

Want to learn more about how The Blair Kenner Group sets itself apart from other recruiting agencies in Cincinnati? Contact us, and let's have a conversation!
It Starts With A Conversation!
We specialize in executive-level talent acquisition and staffing in Cincinnati, with extensive expertise in the property & casualty and healthcare insurance, cost-containment space serving insurance carriers, claim-payers, pharmacy benefit, and IT companies that support cost mitigation in the claims process. We specialize in C-level, IT, operations, sales & account management.

Interested in learning how BKG can help you?